Carol Adams
Carol Adams is a retired school principal and former high school teacher. She spent her career dedicated to discovering how to engage students in their own learning by providing alternative opportunities to learn,which also support their emotional and social well being. The mission and vision of the New Leaf Collaborative match Carol's lifelong vision of collaboration between community and schools to provide alternative learning opportunities for  students to  grow as individuals and spark a joy of learning.
Melissa Boyd 
Melissa has been an educator at the secondary level for over 20 years. She serves on the NLC board because she believes deeply in programs that connect students to learning, to their community and to their world. As  one of the first participants in the "Empowering Educators" program, Melissa learned about the power of social-emotional learning, for educators and for students, and saw relational trust built at both levels, when students were invited in to train the educators.  It has been her joy to watch students be empowered and flourish in the programs provided by NLC for nearly a decade.  Her dreams for NLC include future programs in the performing arts, to further empower and connect students.
Ellen Concepcion – Executive Director
Ellen is the co-founder and Executive Director of New Leaf Collaborative and oversees the Community Science Workshop Program, she also teaches 7th & 8th grade science at Mare Island Technology Academy. Through New Leaf Collaborative's programs, Ellen hopes to inspire youth to learn, act and think creatively, confidently and responsibly and to introduce them to career options that lead to sustainable prosperity.
Corinne Christiansen
Corinne has been teaching for 21 years in Japan and California. She believes that every student wants to succeed but may not know how. She sees her job as helping her students gain the strategies and skills that will help them become successful in class, in the community and in their future. Corinne co-founded the New Leaf Leadership Academy and Empowering Educators.
Wendy Ke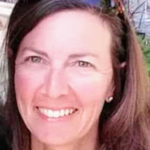 I've always preferred being outdoors to indoors, where I feel most at "OM." Connecting with nature is an essential part of my day that inspires and rejuvenates me and creates balance in my life. As a result, I've sought work and volunteer paths related to the natural environment including: working for local governments overseeing municipal environmental programs; guiding public and school naturalist programs as a National Park Service Ranger; leading active travel vacations internationally for Backroads; and volunteering in my daughter's schools with hands on, science based programs/activities. During the time I devote to NLC's experiential learning programs, I hope to instill in others a passion, curiosity, respect and appreciation for the natural world, as well as a desire to preserve and protect it.
Jennifer Kennedy
Jen Kennedy is a art educator in the Mt. Diablo Unified School District. As well as being a teacher of 21 years, she is a working photographer. Jen's experience in the classroom has lead her to find that the heart of successful education comes through working on the connection students have to each other, their environment & their ability to speak their voice.
Ron Skrehot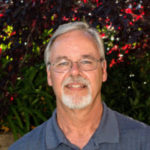 I am retired from information technology and have been an advocate for education for many years.  I also volunteer with the John Muir Elementary PTA where supplementing education for all students is the first priority.  Since joining New Leaf my desire is to work with community partners to help find resources to provide supplemental learning experiences inside and outside of the regular classroom.  With a focus on science and technology I hope to help students prepare for their future in Martinez and surrounding communities.
Rona Zollinger, Ph.D.
Rona Zollinger, NLC's co-founding board member and Empowering Educators Program Manager, finds inspiration in the process of imagining and designing educational environments that nurture connections between teachers, students, communities and the earth.  As part of New Leaf Collaborative, she hopes to inspire communities to work together toward a more sustainable and joyful future.